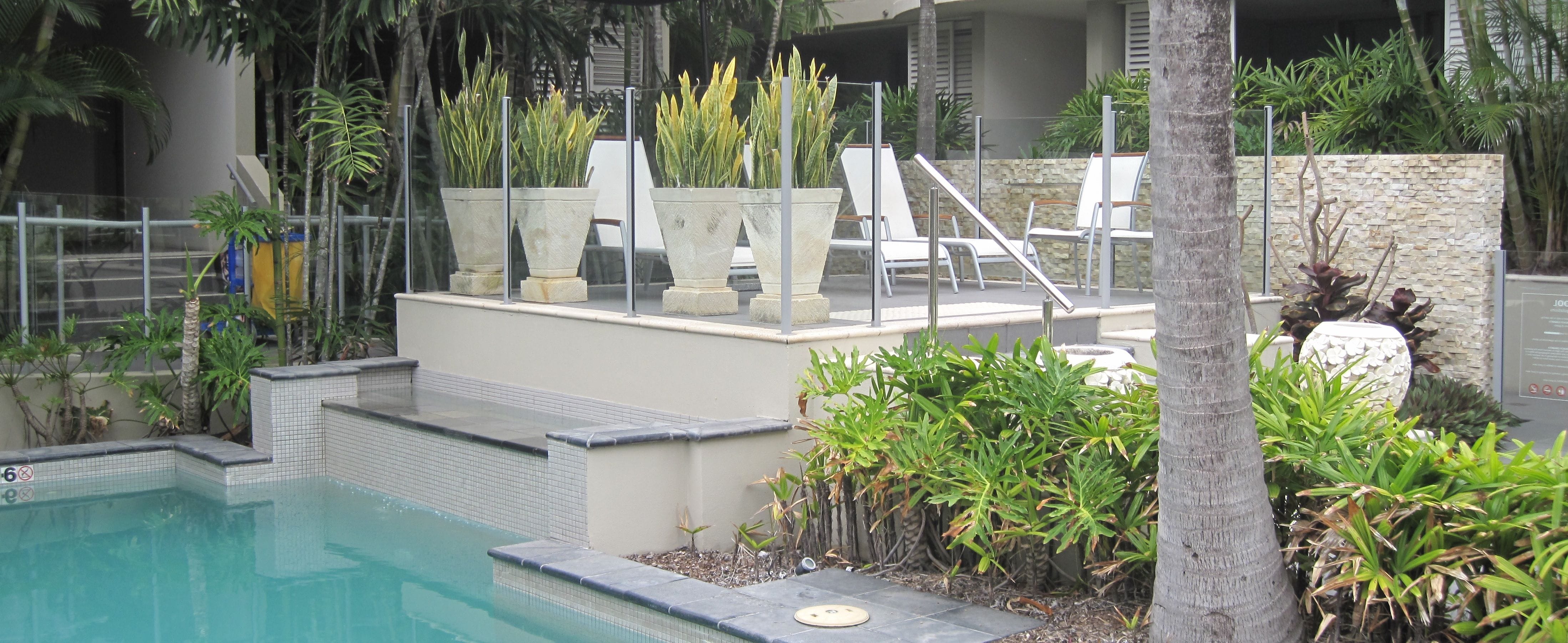 Semi Frameless Glass Pool Fencing Gold Coast
Our Gold Coast semi-frameless glass pool fencing is usually comprised of full-height posts between the glass panels. Varying slightly from the fully frameless glass panels with its partial posts, this style of glass fencing (with maximum-height posts) adds a dynamic statement to your pool enclosure.
Many residences throughout the Gold Coast region boast swimming pools, due to the balmy sub-tropical climate and soaring summer temperatures. Choosing the right pool fence for your property is integral to adding value to your home.
Glass pool fencing is a fabulous choice for homes that have expansive views or for families with children, whereby parents and guardians prefer to keep an eye on their kids for safety reasons. Glass is a less obtrusive style of pool fencing and complements many styles of residences.
To improve the overall appeal of your home, you want a stunning, quality semi-frameless glass fence to complement your landscaping and not take away from your view. Read more Semi Frameless Glass Pool Fencing Gold Coast...
Posts Are Powder-Coated For Protection
The posts are available in a round or square profile and all are powder-coated in Dulux colours. Our friendly team can organise for them to be powder-coated in your choice of standard Black or Silver or you can choose one of the many colours from the wide range of powder coating from the Dulux Colour Chart.
Powder coating offers greater flexibility when building or renovating your pool enclosure. You can choose your preferred colour scheme to blend seamlessly with your home.
We use 10mm toughened safety glass with quality aluminium and stainless steel hardware for our semi-frameless glass systems.
For the best in Gold Coast affordable glass pool fencing, contact the experienced professionals at Quality Glass Solutions.
Application:
1. The posts are core drilled or base plated to concrete, timber or steel.
2. The semi-frameless glass panels are then installed between each of the posts.
3. Glass is then held between the posts by using rubber, glazing wedges.